Cosmetic Dermatological Services
Cosmetic dermatology is a specialty addressing issues of skin rejuvenation. We can treat wrinkles, volume loss, hyperpigmentation, unsightly veins and unsightly hair. These procedures can help your skin to look radiant and feel youthful.
Chemical Peels, Skin Brightening, Dermal Filling & More
Our skin doctor specializes in both cosmetic and medical dermatology, so we are more than confident that we can meet your skin care needs. Our cosmetic procedures are ideal for individuals who want their skin to look younger and livelier. We can also help individuals with nail disorders, dermatitis, acne and other medical conditions. Our clinic offers the following services:

Wrinkle correction
Chemical peels
Dermal filling
Laser skin care
Allergy testing
General dermatology
Skin brightening
Cryosurgery
Topical therapies
In addition to the services listed above, we are capable of surgically removing cancerous tissue. We also offer popular procedures, such as Botox, Restylane and laser hair removal. Our phototherapy procedure is perfect for individuals suffering from such conditions as eczema and psoriasis. Regardless of your needs, our dermatologist can carefully evaluate your condition and help you successfully manage it.
---
Wrinkles
Unfortunately, wrinkles are a fact of life. We hate them! Several FDA approved injectables can turn back the hands of time or prevent them before they start. These neuromodulators and fillers can give you long lasting wrinkle correction.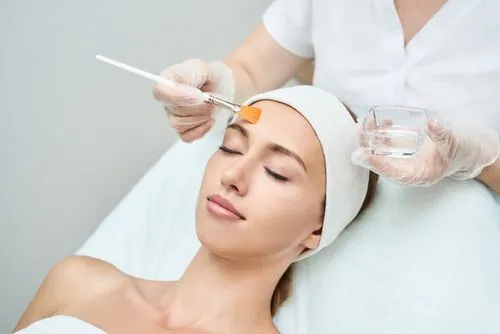 Chemical Peels
Chemical peels are cosmetic treatments that can be applied to the face, hands, and neck. They're used to improve the appearance or feel of the skin. During this procedure, chemical solutions will be applied to the area being treated, which causes the skin to exfoliate and eventually peel off.
Volume Loss
It is certainly possible to see a real difference in your face without resorting to the expense and downtime of an invasive procedure. Our leading facial volume loss treatments offer no downtime, no knife solutions that subtly rejuvenate and restore your natural facial contours for a completely refreshed appearance.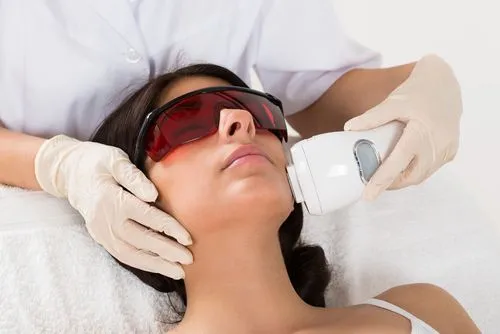 Laser Skin Care
Lasers are another tool used for skin rejuvenation. We can tighten and improve your skin's appearance on your face, neck, and around your eyes with lasers. Lasers are also used for ingrown hairs and hair removal.
Microneedling
SkinPen Precision is simple, comfortable, and effective for skin rejuvenation in as little as 30 minutes. This simple procedure activates your body's natural skin-healing power to increase collagen and elastin so your skin returns to a healthier looking and youthful appearance.
---
You may feel that the moderate to severe glabellar lines between your brows make you look tired or unapproachable, or have other reasons for being curious about Neuromodulators.
IPL Treatment Using PhotoRejuvenation
As the population ages, ever-increasing numbers of people are interested in improving their appearance. IPL treatments can be used to help restore the skin's youthful appearance.
Laser Hair Removal
Laser hair removal is a more effective solution. The High Speed LightSheer Desire uses state-of-the-art diode lasers with vacuum-assist technology to remove unwanted hair and with greater speed and comfort than other methods.
Microneedling
If you are looking for a minimally invasive solution to help reduce the appearance of Acne scars or wrinkles, SkinPen may be a good fit. As we age our bodies produce less collagen which results in a loss of firmness and the appearance of wrinkles. This device targets deep into the skin's layers to stimulate the production of collagen. SkinPen is an effective treatment for all skin tones and types. This may not be a good fit for you if you are pregnant, have a history of scarring, have a skin disease like psoriasis or eczema, have an open wound at the treatment site, or have recently undergone radiation therapy.
---
Restylane
Restylane adds volume and fullness to the skin to correct moderate to severe facial wrinkles and folds, such as the lines from your nose to the corners of your mouth (nasolabial folds).
Juvederm
Juvederm offers a non-surgical, minimally invasive treatment option to help add volume to specific areas of the face. It can help moderate to severe facial wrinkles and folds, such as nasolabial folds. Request a consultation with us to determine which of these injectible fillers may be right for you.
SkinMedica Facial Peels
The Illuminize and Rejuvenize Peels are superficial peels designed to improve the texture, fine lines, wrinkles and appearance of hyperpigmented skin.